Books and videofilms
in Italian
from
SRI Publication AB


Centro Cinofilo Wild River www.wildriver.it
Roberto Rossi
Read about Inki & Yksi and Kaksi!
Presentation of the "Inki" books and videofilms - so far - translated to the Italian language.
Courses in 2010 with Inki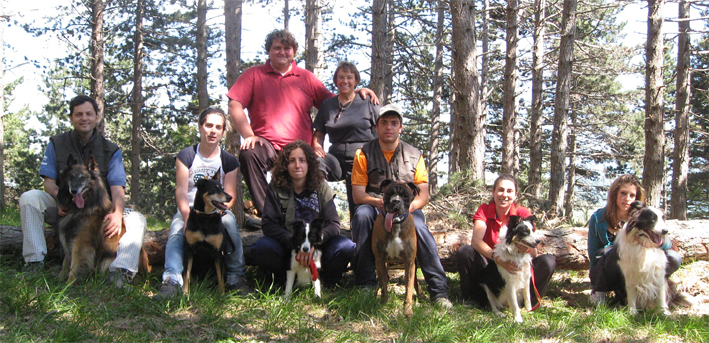 Klick on the photo to see more pictures!
AIM 1 part 1 15-16-17th of January
AIM 1 part 2 5-6th of June
Nose work + GO part 2 + Obedience for competition 26-27-28th of March 2010
All together

... the ladies ...

Inki with the men

Inki is social ...

Jumi - Roberto´s dog
Courses 2008/2009
AIM 1 course at Wild River. Start 11-12/10 2008.
Here are som pictures from the course and from the free day togther with Roberto Rossi.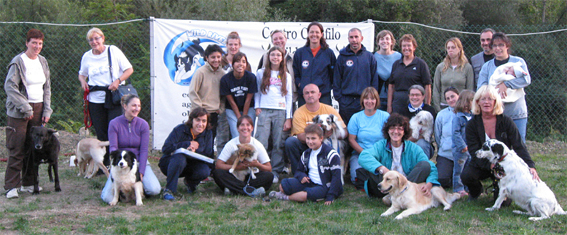 | | | |
| --- | --- | --- |
| | | |
| Inki and Sabrina - the translater | The Boss - Roberto Rossi | Sandra and Angelica |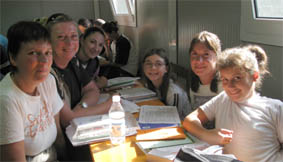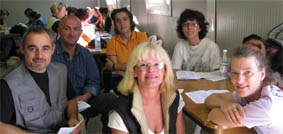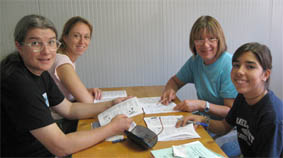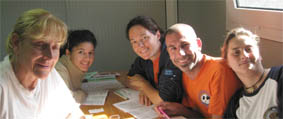 Some of the participants
during the training
Second week-end 28/2+1/3 2009

Some pictures - hopefully more pictures come from some participants of the course.
Approved instructors AIM 1
after examination in March 2009

Tiziana Magnani
Katia Braghin
Sara Contin
Maddalena Massone
Réjane Kocialkowski

Elena Laura Francesconi

Loredana Salier
Ettore Colombo
Anna Maria Arcere
Rosanna Pappalardo
Nicola Camoscini
Elena Laura Francesconi
Francesca Miletto

For more info, contact: roberto.rossi@wildriver.it
Down on this page are some pictures from my free day together with Roberto in October 2008.

Instructor´s course
Ubbidienza Generale
Dec. 2007 - March 2008

Course leader:
Roberto Rossi

Teachers:
Inki Sjösten and Carlo Marzoli



Approved instructors AIM 1
after examination in March 2008
Saturday 03 November 2007: Start the course according to the work plan together with Carlo

1-2 December together with Inki

Home work according to what Inki says

Sunday

April

2008: Examination together with Carlo

Course material:
Libro "UBBIDIENZA GENERALE"
AIM Apprendimento per Immagine Mentale
Programma per la formazione di istruttori cinofili
Piano di lavoro in 8 incontri
DVD "UBBIDIENZA GENERALE"
Opuscolo "RICERCA DI OGGETTI"
Opuscolo "IL CANE DA PISTA"
DVD for DMA

Examination:

30 days before examination day the exercises are presented on this web site www.sripublication.se and on the web site of Wild River www.wildriver.it

| | |
| --- | --- |
| | |
| The important roll of a course leader - make coffee ... | Press and look! |
Sabrina our fantastic translator!

L´oggetto - porta ...que?
Inki and Sandra

Wine for lunch of course ...
Thanks for the photos outside, Rossella Bonfiglioli
http://www.waniswolvesworld.it
/fotogalleryvedi.asp?id_gallery=10
A day in the nature 13th of October 2008 with Roberto Rossi.
We went by train from Deiva Marina to Monterosse.
Then we "climbed" to Vernazza. A wonderful "walk".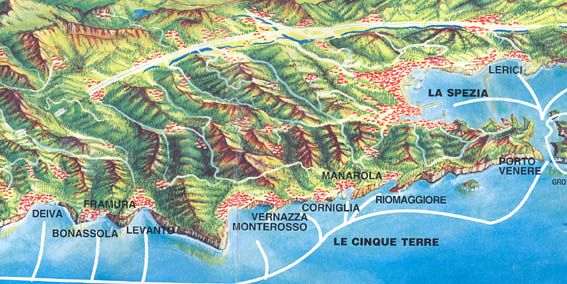 We started from Monterosso


Up, up ... still smiling ...





Roberto


The nice bridge must be on a picture ...


After two hours closed to Vernazza


Soon we are at the goal


Vernazza from above
Vernazza - our goal. Then we went by train home to Deiva Marina.
| | |
| --- | --- |
| Some views from Deiva Marina 28th of February 2009 | |
| | |
| Oranges in the winter - I was surprised | |
| | |